Call 911 for EMS - Make the Right Call
Using the Rockville Centre Fire Department for Emergency Medical Services (EMS)

Do you know when to Make the Right Call to 911?

You should.

Knowing when to call for emergency medical services (EMS) could help save a life. Knowing when NOT to call can also save lives by not wasting our community's precious emergency resources on non- emergency cases.

WHEN TO CALL 911 FOR EMS

When you think someone's life is threatened.

When someone faints or collapses.

When someone has persistent chest pains or difficulty breathing.

When someone is badly injured.

When in doubt.
CALL 911 IN EMERGENCIES

The Village of Rockville Centre is connected to the 911 emergency telephone system. Emergency medical services (EMS) are available in the Village by dialing 911. All 911 calls made in the Village from a land line go directly to the Rockville Centre Police Department. Calls from cell phones go first to a Nassau County dispatcher.

CLOSE CALLS

Sometimes it's hard to decide whether to call for an ambulance instead of driving to an emergency room yourself. The basic rule is: When in doubt, call EMS at 911. If you are not sure what to do, you can make a better decision by asking yourself the following questions:

Does the victim's condition seem to be life-threatening?
Could moving the victim on your own cause further injury?
Does the victim need the skills or equipment of a paramedic or an emergency medical technician?
Would the distance or traffic conditions cause a significant delay in getting the victim to an emergency room?
Could the victim's condition worsen and become life-threatening on your way to the emergency room?
WHEN NOT TO CALL

Do NOT call emergency medical services:

For transportation to a doctor's appointment.
To get a prescription filled.
To seek treatment for minor cuts or abrasions.
To get quicker attention in the emergency room. Emergency room patients are treated in the order of the severity of their illness or injury. Arriving via ambulance will not afford you faster medical treatment.

Calling 911 activates an entire network of highly-trained emergency medical workers: Their time and expertise are valuable and should not be wasted on non-emergencies.

WHEN YOU CALL 911, KNOW WHAT TO SAY

The information you give the emergency dispatch operator helps EMS help you:
- Stay calm, speak clearly, and stay on the phone until the emergency operator tells you to hang up.
- Tell the emergency dispatch operator WHERE to find the person needing emergency care. Give the exact location: use an address or nearby landmarks like intersections or buildings that will help the ambulance driver find you.
Make sure your house numbers are visible from the street, both day and night, BEFORE there is an emergency.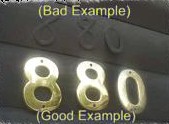 Tell the emergency dispatch operator WHO is hurt or sick and WHAT happened. The operator will also need to know the current condition of the victim and if any help is being given.

WHAT TO DO UNTIL HELP ARRIVES

Follow any instructions you have been given by the emergency dispatch operator.
Do NOT try to move someone who is injured unless they are in danger.
DO try to keep a victim as warm as possible.
If someone else is with you, send them to meet the ambulance.
Make it easy for the ambulance driver to spot you by turning on a porch light or marking your location with a flare or bright cloth.

THE EMS TEAM
Emergency Dispatch Operators answer emergency calls, take your information, and send help on the way.
First Responders are usually police officers and volunteer firefighters who are first to arrive at the emergency scene. They assist emergency victims until EMS arrives and are often trained as EMTs or paramedics.
Emergency Medical Technicians (EMTs) have various levels of training. Some EMTs work as emergency dispatch operators, sending ambulances and emergency vehicles to the scene; others drive the ambulance, assist with rescues, and perform basic emergency care.

Paramedics are EMTs with the highest level of training. They can perform medical procedures at the scene of the emergency or in the ambulance on the way to the hospital. Using radio communications, paramedics often get instructions from physicians.
Emergency Nurses are specially trained to treat emergency patients. They are the first contact at the emergency room. They meet the ambulance, get the patient's medical information, and arrange for the doctor to see the patient.
Emergency Physicians are doctors who specialize in treating people who are seriously injured or who become sick very suddenly, such as heart attack victims.
THE ROCKVILLE CENTRE
FIRE DEPARTMENT
EMERGENCY MEDICAL SERVICES
DIAL 911